We are familiar with the word "Butterfly Effect". Targeting the large ecological circle of the apparel industry, we know this industry actually has a very long industrial chain, and every link must be re-examined and considered from the perspective of sustainability. From the production of raw materials, spinning, fabric manufacturing technology, design and pattern-making, production, sales, packaging, logistics, business operation to consumers' consumption concepts and habits……Every factor in the chain is closely related to the sustainability of the whole fashion industry.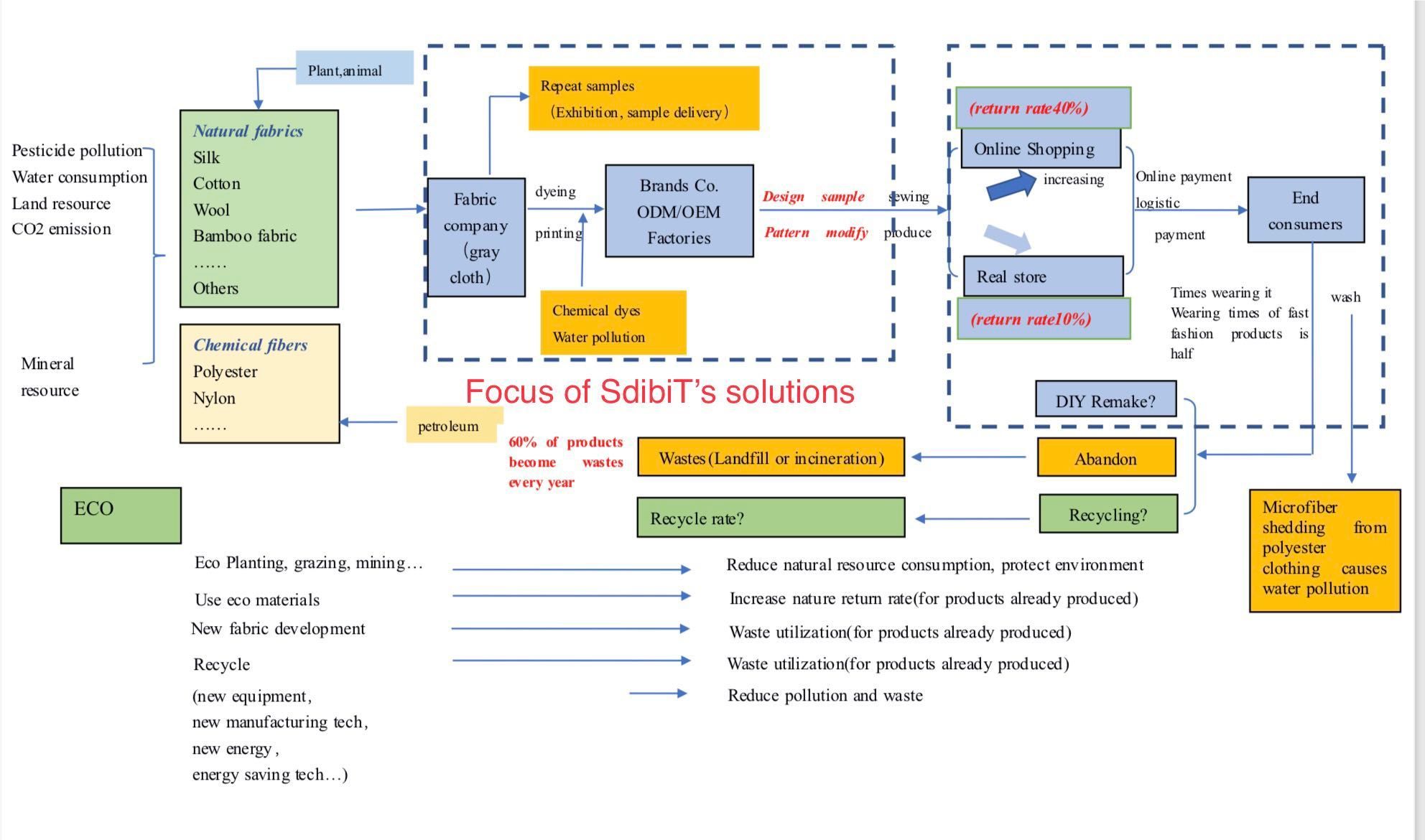 International environmental protection organizations, national industry associations, leading textile and apparel brands, as well as some excellent designers and consumers with a high sense of social responsibility, are actively responding and participating, and conveying their sustainable attitudes in different ways. The industry's efforts and attempts to achieve digital transformation in the sustainable direction now are mainly focused on R & D and adoption of Eco-friendly fabrics, popularization of environmental friendly production processes, construction of digital production workshops, and recycling.

A common point can be noticed here. The starting point of these solutions is basically how to mitigate the waste that will be generated or how to deal with the waste that has been generated. As an assumption, if the Eco-friendly fabric with hard-working of R&D are not sold and turned into inventory, finally can only be discarded, is it contrary to the original intention of environmental protection? Therefore, based on the accumulation, it is more necessary to use design thinking to capture the overall situation, find the core entry point that can control the entire link, and solve the problem fundamentally.

SdibiT takes another look at fashion industry with reverse thinking. The premise is not how to deal with the waste that will be generated or has been generated, but whether it can avoid waste from the beginning as much as possible. Focusing on the key part, design and pattern making, return to the origin purpose of fashion design, design for people and produce according to needs. Only in this way can we solve the wastes problem of the industry.

Take every step in detail. Use virtual display technology to receive fabric orders before producing physical products to reduce undesired fabric producing. Use 3D design and pattern making technology to reduce sample wastes. Apply variable BOM in manufacture process to fulfill variable needs and avoid abundant stocks. Use VR fitting technology in the sales process to lower return rate so as to reduce logistics pollution and packaging wastes.
For any environment friendly product, the length of its service is a main factor to judge its sustainability. Even if the brand pursues the principle of sustainability from raw materials to all links of the supply chain, if it produces a product that has never been purchased and used,finally being discarded in the warehouse, the product's life cycle is "fleeting", and the brand's such producing behavior is against sustainable development in essence. Don't you think so?
 
In the video, we can see that consumers can choose their favorite front, back, collar, pockets, colors, fabrics… participate in the construction process of Fashion LEGOs, and can also confirm the effect of the final design product and see how it looks when matching with other clothes. In this way, the daily ready-to-wear, which accounts for the largest proportion of clothing consumpti
on, obviously can get more accurate guidance for production style and number than the traditional way of market prediction commonly used currently. As a result, it is possible to produce only the required designs and quantities from the beginning, and eliminate the generation of the wastes from the root.

To go a step further, supported by the digital standardized pattern, we can take advantage of the apparel DIY system in the aftersales process and allow consumers to order the parts of their clothes and replace the old parts to extend the clothes using period.
Strive for the maximum radiation range of sustainable business model (butterfly effect).
Eco business is no longer an empty concept. Not only international organizations, multinational groups and large enterprises can lead and participate in. E-commerce platforms, small and medium-sized enterprises and even workshops and consumers, everyone can participate in Eco-business. And people participate in this eco business to fulfill their need for personalized design needs with strong willingness and sense of achievement. The behavior is done with happiness instead of reluctant feeling.
SdibiT's data analysis and processing technology and knowhow originate from R&D team in Japan. In the past 15 years, we chose Chinese market as the No.1 business development target area because China's clothing consumption, especially women's wear consumption, is the largest in the world in terms of quantity. Putting our ideas and value propositions into practice is of great significance and value whether from the perspective of verifying and improving technical services or from the perspective of truly doing our best for environmental protection.
In China, through 15 years of accumulation and R&D improvement, SdibiT has been recognized by some enterprises and started to provide them with comprehensive technical services. In fact, although it was SdibiT who provided background data support service for the products in the video in the last submission, we published it after getting the permission from clients.
We sincerely appreciated our clients for fully supporting and adopting the comprehensive solution of sustainable fashion advocated by us. In every process, we worked together and did everything we can to work in detail under the principle of sustainability.
For example, considering the current textile production situation in China, new material fabric development period is long and the cost is high, the price is beyond our budget, so we use natural fiber fabrics mainly made of cotton, linen, silk and wool for all clothing fabrics including linings. These natural fabrics are degradable after being discarded. And we use white solid color fabrics as many as possible to reduce the pollution caused by dyeing.
In addition, the online VR fitting and matching system is used in the sales process, so that consumers can easily participate in the design and match process without time and space limitation. The application provides references for multiple matches with the designated one garment to prolong the garment's life cycle and reduce wastes.
Most importantly, we combine the data assets of Chinese women's body shape with the digital design of clothing. Based on the 3D VHuman model, we apply 3D design & pattern making technology and 3D visualization technology in the form of VR throughout the process to lead the design, development and marketing display. The technical logic is based on the data output of human body modeling, clothing modeling, accessory modeling, etc to realize the digital twin directly to consumers.
We have emphasized several times that SdibiT aims to provide solutions that do not generate physical waste as possible as we can from the start. And we focus on providing sustainable solutions for ready-to-wear that accounts for the largest proportion of products in the industry.
 
In fact, there are more and more consumers just want the fashion to satisfy their temporary visual enjoyment or spiritual entertainment, and have no desire for physical objects. Concerning this trend, we believe that using digital clothing to fit consumers' own images is also a vital part of sustainable fashion. As shown in the pictures, SdibiT is confident to provide technical service in this area.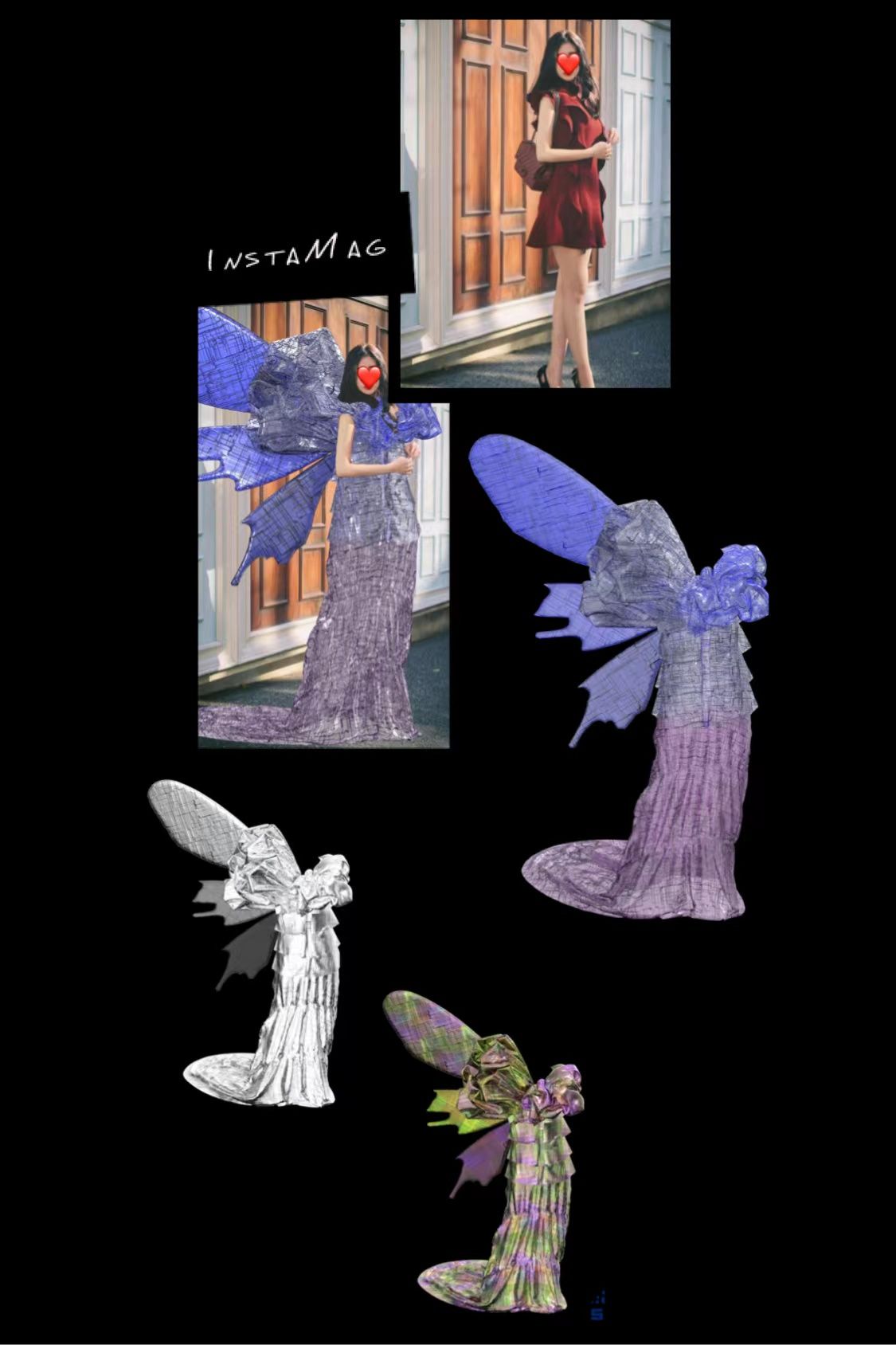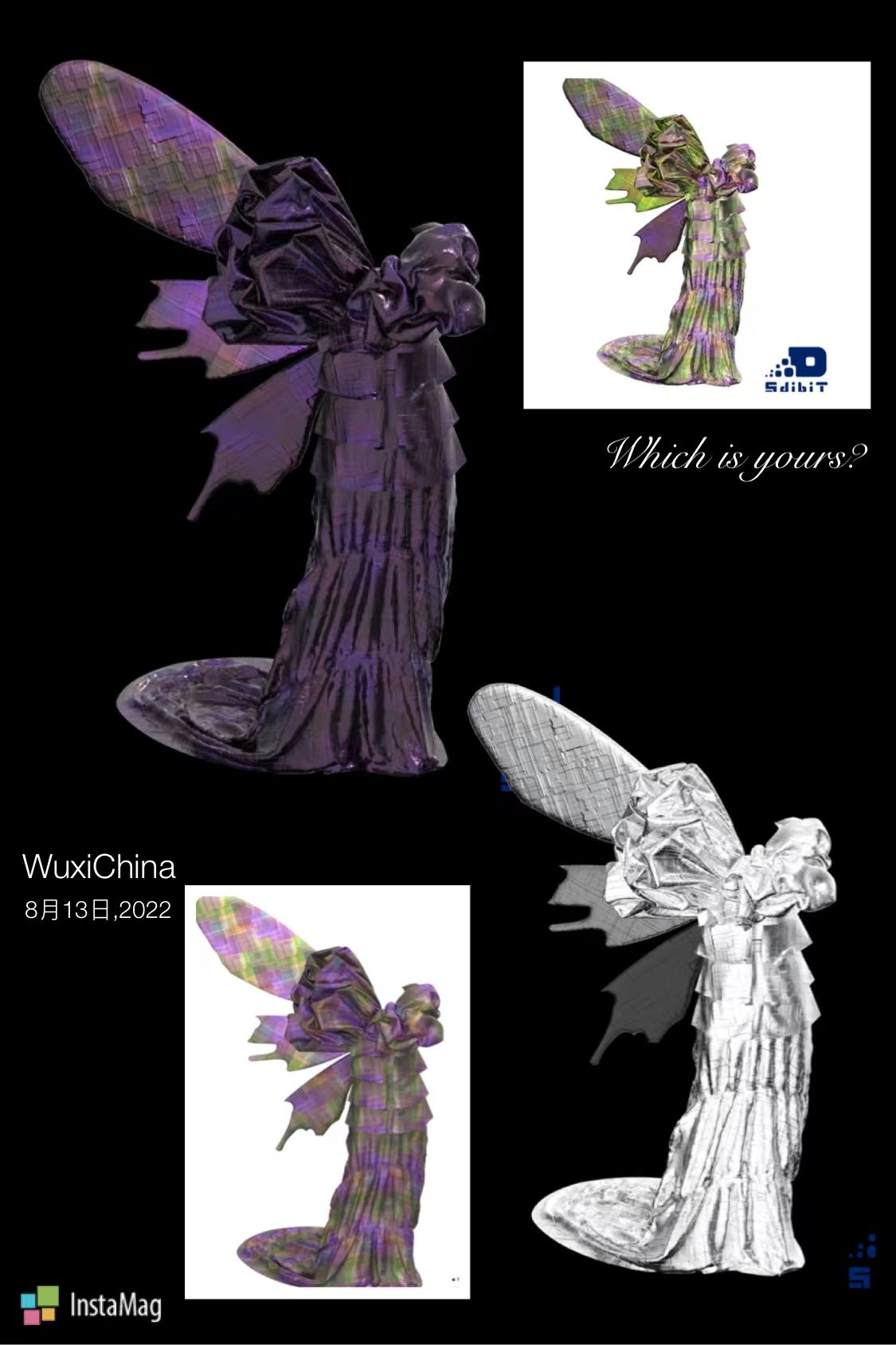 However, SdibiT currently focuses on providing sustainable solutions for physical ready-to-wear which accounts for the largest proportion of products in the industry.
 
We reduce the high return and exchange rate of online shopping by the following 3 means. First, we design according to customers' requirements. Second, we produce and delivery only the quantity needed as possible as we can. Third, we ensure that the VR fitting we display is as same as the actual wearing effect on consumers. As a result, we solve the clothing waste disposal problem comprehensively from the root.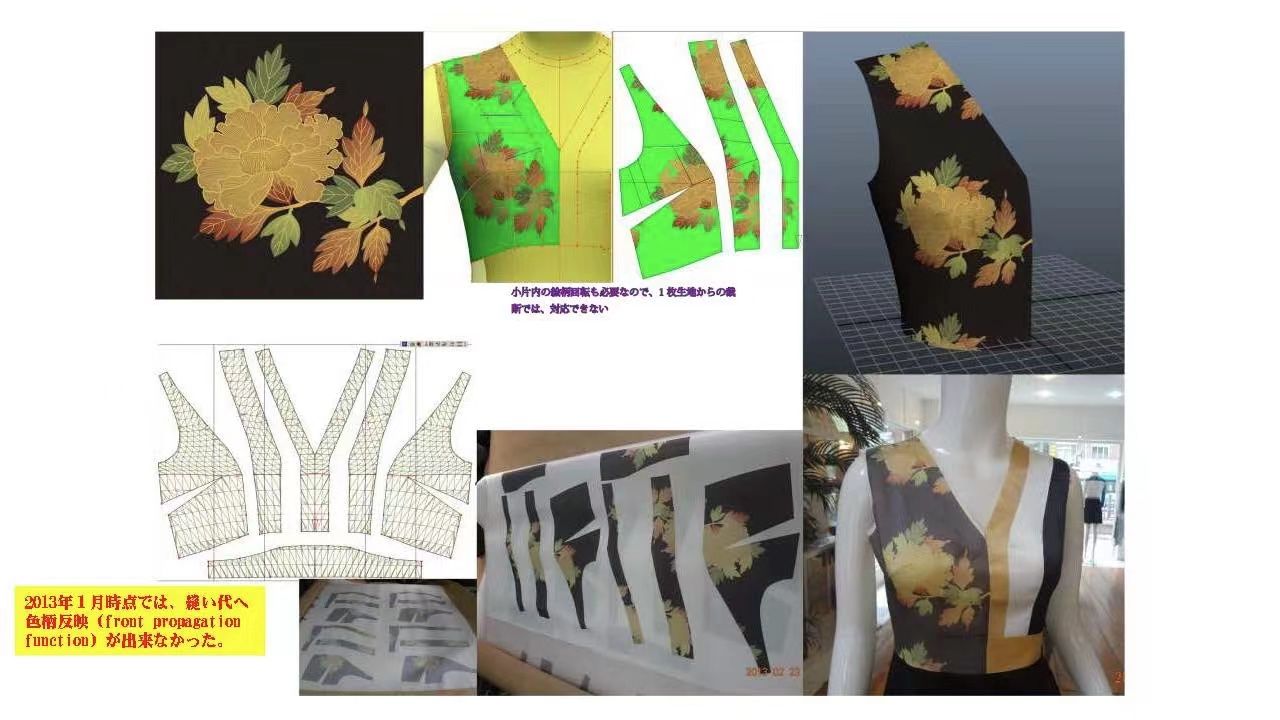 There is one achievement of VR fitting that we want to emphasize here. SdibiT can replace the reference Vhuman Avatar with the digital Avatar of consumers' personal scanning data to further check the wearing effect. And we have recognized many issues may occur in practical applications.
 
The natural environment is already overwhelming. Fashion-loving citizens of the earth should also have a sense of responsibility for sustainable fashion, advocate a fashionable lifestyle friendly to nature, and lead a culture of data fashion. And the mission of digital technology is supporting and serving such healthy and sustainable lifestyle. Do you agree with it?
 
Now that we have gained a lot of useful application experience in the country with the largest number of clothing consumption, we look forward to cooperate with more partners in the world to expand our Eco fashion business.
 
14th Aug 2022